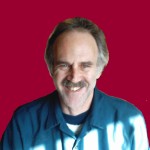 I am a small business locally owned and operated company.
I have 22 years +experience
I've been cleaning sewer and drains for 10 years.
I have a background in plumbing of 12 years,8 of those years I dug up and
repaired inside and outside sewer laterals and water lines.
For 4 years I installed sewer lines in new home construction.
I also have a background in basement construction of about 8-10 years.
I laid out footings and built block basements in new construction in the late 80s and early 90s.
I understand most sewer and drain backup problems and they can usually be solved in 1 trip.
I use professional drain cleaning equipment.
I do not use chemicals.
I am prompt ,clean ,and professional.
Now, for the best part ,my prices are hard to beat!!!